12/1/2016
Is your skin winter-ready?
Winter is coming. And, it sounds like a bitterly cold and dry one is coming our way. Add in the roaring heater … our skin is headed for a fight. That's why it is very important to use the correct skin care products, in the correct order, to get the best moisturizing results your skin deserves and needs.
1. Cleanse your face with a Facial Cleanser.
The 100% Natural Greenplex Chamomille Facial Cleanser is a 2-in-1 Milk Facial Cleanser that is PH neutral and has low foam, so it will never dry out your skin. It cleanses your face and removes make-up gently, yet effectively. You'll find that it is very soothing; helping to reduce redness in the skin. Also, helps to lighten your skin complexion and renders it a healthy glow naturally. Suitable for all skin types, especially those with sensitive skin.
2. Facial Toner (optional)
Facial Toners cleanse the residue of the facial cleanser and opens the pores to get your skin ready for the facial lotion / cream next step. Toners help pave the way for facial lotions to be absorbed faster and thoroughly.
Greenplex Radiant Tamarind Facial Toner is rich in Hyaluronic Acid (HA) and Vitamin C because of the tamarind component. With rich tamarind as its active ingredient, Radiant Tamarind Facial Toner keeps your face hydrated to prevent and reduce wrinkles. It also lightens your face tone, tightens pores and refreshes your overall skin.
3. Facial Serum
Used after a facial toner, the rich ingredients within a facial serum helps to be absorbed faster and deeper into one's skin.
Greenplex Anti-aging Vitamin C Facial Serum has the 20% stable form of Vitamin C. The difference between Stable and Normal Vitamin C is photo-toxic. Greenplex Anti-aging Facial Serum uses the stable form Vitamin C, which is stable in the sun and is not photo-toxic. On the quite contrary, it helps to prevent from sun damage and lightens sun spots for a more beautiful skin glow. It also helps to fade sun spots, fights aging and lightens the skin tone. Enriched with Vitamin C, naturally derived Hyaluronic Acid (HA) and jojoba oil, it replenishes water and forms collagen in the skin to give you a younger, more radiant look.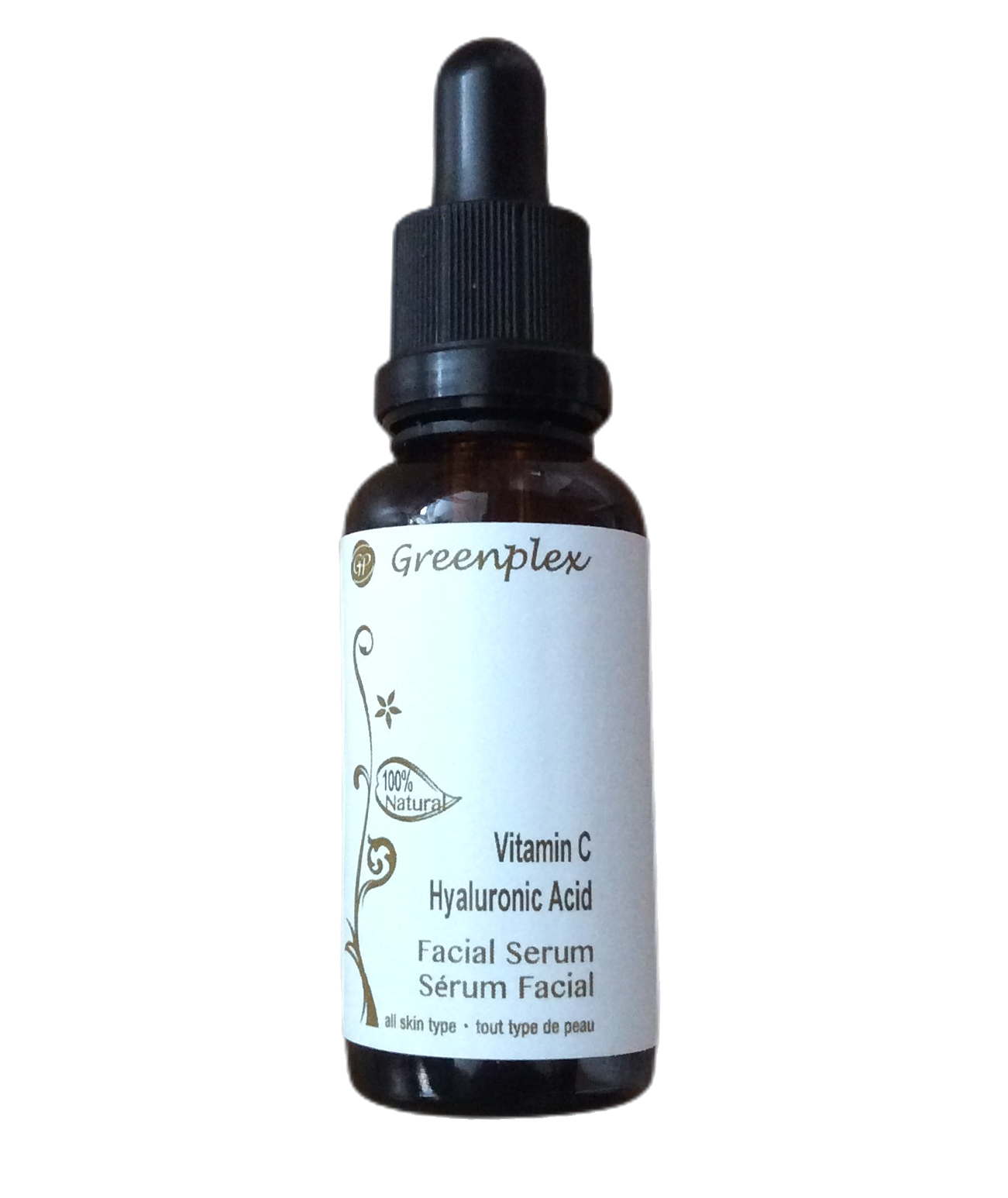 4. Facial Cream
Loaded with naturally derived Hyaluronic Acid (HA) and multiple fruits like avocado and mango, Greenplex Radiant Avocado Facial Cream dramatically hydrates and moisturizes your face. Cool to the touch, its gentleness is exactly what your morning routine needs (especially when you are still not fully awake!).
For those with extremely dry skin, we recommend using the Greenplex Avocado Hydrating Overnight Sleeping Mask. It is 100% Natural with natural preservatives and organic essential oils. Rich in jojoba oil and shea butter, it deeply moisturizes the skin and naturally seals the water inside of your skin. The difference between Greenplex Overnight Sleeping Mask and other brands' sleeping masks is that we do not have silicones at all. Period. We use only natural ingredients to replenish water to your skin and to seal the water. Therefore, it will never block your pores or cause any breakouts. We highly recommend using it three-four times per week for your ideal result. Have we gotten your attention now? Thought so. After you use our mask, you will feel that your skin is fully nourished, moisturized and hydrated.
Recommended Sequence for a Sleeping Mask:
1. Facial Cleanser
2. Facial Toner (optional)
3. Sleeping Mask
The above sequence gives you the best moisturizing result.
Our best advice to you: moisturizing your skin on a daily basis is the best way to prevent fine lines and wrinkles (later than sooner).
Turn to Greenplex Skin Care to help your skin last through another cold, Canadian winter of ours!