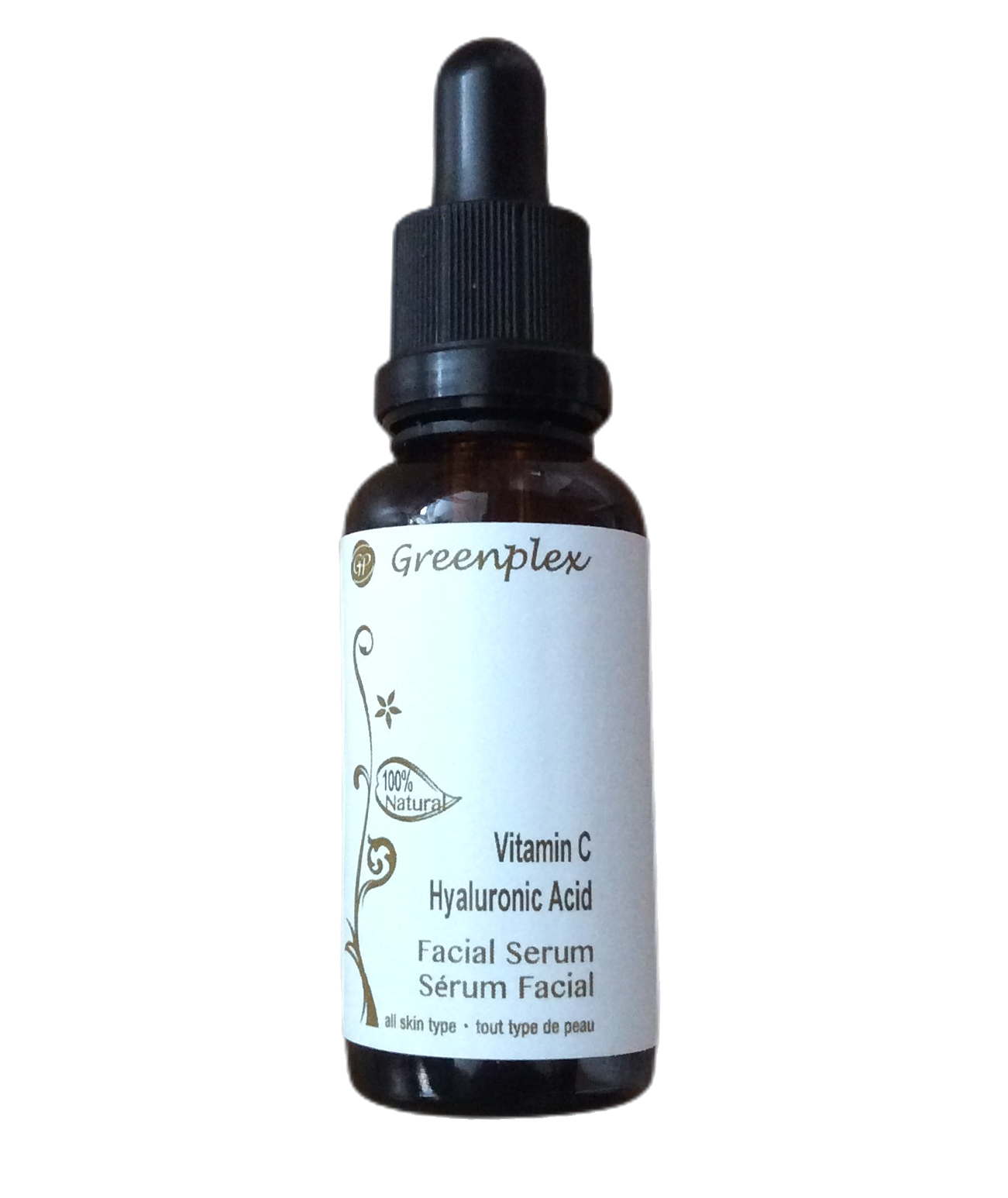 Details
Volume: 30ml

Ingredients: Vitamin C, Hyaluronic Acid, Maple extract, Bilberry
Vitamin C Facial Serum
$52 CAD
Anti-aging / Boosts Collagen Formation / Hydrating / Brightening / Helps to Lighten Sun Spots
100% Natural / No Paraben
Greenplex Vitamin C Facial Serum is rich in Vitamin C, hyarluronic acid, mulberry and maple extract. The serum is designed to boost collagen formation, reduces fine lines & wrinkles and slows the aging process. It dramatically brightens the your skin, lightens your skin tone and helps to fade sun spots. Drop 10 years with Greenplex Vitamin C Facial Serum!
Main Ingredients:
Vitamin C: Vitamin C is a strong anti-oxidant and slows the aging process in your skin. It reduces fine lines and wrinkles, lightens & brightens skin tone and repairs skin damages.
Hyaluronic acid (HA): It is naturally existing in our body. It can hold up to 1000 times more water than its weight. It boosts collagen formation, magically moisturizes your skin and prevents winkles.
Bilberry: It has a high amount of anthocyanin and vitamin C that stimulates collagen in the skin.